Superstar Blogging Course: Is it worth it? In-depth Review
Nowadays, travelers look for experiences through travel and tourism blogs. Travel blogs have become a great source of inspiration for searching destinations and planning vacations.
It is not possible to comprehend the tourism world without the viewpoints of bloggers and social media activists.
In the 21st century, bloggers are journalists. In many cases, their audience exceeds the traditional written media.
Travel bloggers are key influencers in the tourism industry. They are communicators who know the tourism sector first-hand and know methods to keep contacts and sources.
Travel bloggers have incredible track records, proven experience, and do an excellent job offering quality content and relevant stories.
There are hundreds of successful travel bloggers who receive higher volumes of visits, have millions of social media followers, as well as get top positions in Google SERPs.
In general, a travel blog earns $5,000 to $8,000 per month. However, if a travel blogger broadens his or her horizons and starts working on various income streams such as freelance travel writing, quality content creation, and social media management for the blog, then it can double/triple this figure. Some travel bloggers earn in six or seven figures.
The purpose of this long introduction is to tell you the significance of travel blogging and how to get started.
If you don't know anything about blogging or particularly travel blogging, you need to learn it. The best way to learn travel blogging is through courses available online.
Today, we find thousands of online travel blogging courses. However, one course that majority of the bloggers recommend or talk about is the "Superstars Blogging Course" by Nomadic Matt.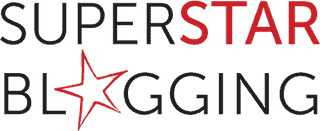 Who is Nomadic Matt?
Nomadic Matt or Matthew Kepnes is a New York Times bestselling author and travel blogger.
Not only his writings are featured in the popular journalistic/news platforms like National Geographic, CNN, New York Times, BBC, Huffington Post, Matt is also one of the most successful travel bloggers in the world with $750,000/year earning alone from his travel blog.
His blog has 1.5 to 2 million visitors a month. That's cool. Well, we should say that's amazing and inspiring for all those who want to start a travel blog.
To date, Matt has helped hundreds of people to start a travel blog and create exceptional quality content through his course known as the "Superstars Blogging Course." So, without further ado, let's see whether or not all these claims on the internet about this course are true.
Superstar Blogging Course – Overview
Previously, the Superstar Blogging Course by Nomadic matt was available at a higher price. You would have to buy it as a one-time purchase. Today, you find two different courses.
One is known as the "The Business of Travel Blogging" and the other one is called "How to Become a Travel Writer." Both of these courses are now available as monthly subscriptions. Both come with unique and interactive features.
For the Travel Writing Course by Nomadic Matt, you pay monthly and receive feedback from the course instructor, you also receive Question/Answer sessions with him.
When it comes to the Business of Blogging course, you also pay monthly and receive the course content, full-tech support, blog post feedback, and live Question/Answer sessions with the instructor.
Many people say that the quality of this course remains the same. Some people believe that the Superstar Blogging Program is one of the best travel blogging courses online. Some even say that although it is a travel blog course, it also helps bloggers from other niches.
According to online reviews, the most interesting feature of this course is getting hands- on support from Nomadic Matt who is one of the most popular bloggers in the travel sector. Also, the course material is great too. So, it is a Win-Win situation for everyone who buys it.
So, are you going to buy it? If yes, then wait and read this post completely to make an informed decision. Whatever is mentioned above is the opinion of people, which can be wrong.
We are going to give you an honest opinion by actually testing what is being offered in the Superstar Blogging Course. Continue reading!
The Business of Travel Blogging – Review
The Business of Travel Blogging offers 8 comprehensive modules, which are equally beneficial for beginners and expert bloggers. Let's see what is including in these modules or lessons.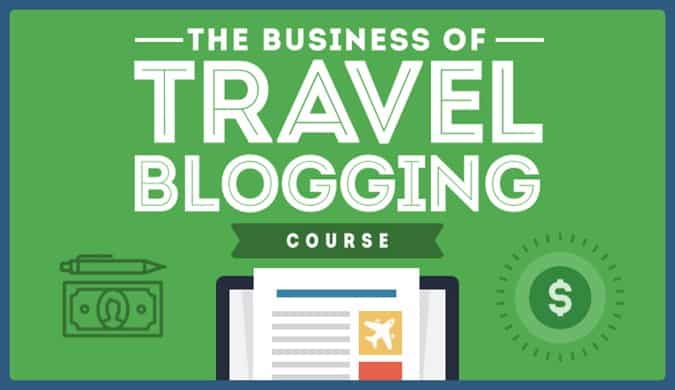 Module 1: Getting Started
Module 1 gives you basic information on setting up your blog. This module is ideal for people who don't know how to set an attractive website and begin their blogging journey.
In this module, Nomadic Matt teaches you how to choose a domain name for your blog, how to set up hosting, install CMS such as WordPress.
This also includes the proper configuration of WordPress, using it, and linking your blog with the Search Console and Google Analytics.
Matt also teaches you some basic code editing. So, Module 1 is all about getting hands-on basic information on blogging and how to set up a website.
We think the "basics" are part of all types of courses available online. Anyway, the in-depth basics will certainly benefit the starters.
Module 2: Building a Brand
Module 2 is about the deep blogging world. In this module, you learn everything about blogging and how to be on the right track from the beginning.
"Building a Brand" is the title of this module. It is about choosing a niche and creating a bigger vision for your business.
Matt gives you deep insights into the travel niche and gives you different methods to narrow down your niche selection and make it more specific for your target audience. We like his methods.
The module also covers the website design that goes in line with your brand. Nomadic Matt knows how to design a website that reflects your travel brand, product, service, or niche.
Likewise, you will see that the instructor is keen on time management and productivity. Module 2 of this course enables you to manage your time and progress your blog like a PRO.
Module 3: Writing Content
Module 3 is perhaps the most important part of this course. Writing high-quality and engaging content is the most significant thing for you to learn.
Matt gives you all the tips and tricks to write engaging posts in no time. He tells you how to research information and synchronize it with your traveling experience to create the most authentic blog posts that help people and provide them value.
In this module, you learn how to write high-quality blog posts that people will adore and remember. Matt also teaches quick editing of a blog post to remove any grammatical errors as it impacts SEO significantly, especially as per Google's new E.A.T guidelines.
Module 4: Social Media Networking
Social media and networking is the core element of this course, which is covered wisely by Matt in module 4.
The purpose of social media networking in this course is to teach you how to drive traffic from your social media accounts such as Facebook, Twitter, Instagram, Snapchat, and Pinterest.
The interesting thing you will appreciate in this module is the use of social media accounts, especially for travel bloggers. Simply put, Matt tells you how to create and manage successful social media profiles for your travel blog and drive traffic from them.
Besides, you will learn the art of guest posting on another website to earn quality backlinks. This improves your online presence and moves up your ranking on Google. You also learn to get your travel blog or work featured in the media.
Module 5: SEO
Search Engine Optimization a.k.a "SEO" is the most essential component of today's blogging. It is all about how your blog posts or articles will get found by people on Google.
In Module 5, Nomadic Matt teaches you how to do adequate SEO from the beginning that helps you get consistent traffic.
You also learn to get backlinks to your blog, improve domain authority, and other SEO strategies at an advanced level including old content update and keyword research via different premium tools.
We think that keyword research is a waste of time. Google and other search engines are smart enough to recognize what people are looking for and what type of content provides them value.
For example, if someone searches "what to do in London" and Google gives you results like "Top 10 things to see and do in London" or "How to explore London" or "Tips for London travelers" etc.
Again, Google knows what people search for. It's all about relevance.
Module 6: Newsletters
In Module 6, you will learn email marketing. This module helps bloggers set up their newsletters with premium services like Mail Chimp and Convert Kit.
The instructor gives you unique ideas and methods, which you can use to grow your email list quickly. This not only improves your traffic but also your domain authority.
Module 7: Blog Monetization
Module 7 is the most loved part of this course. Blogging is not an overnight job. It requires effort and consistency. After you learn how to choose a domain name, buy hosting, set up WordPress, start writing SEO posts, etc. it is time to monetize your blog.
Module 7 teaches you affiliate marketing, self-publishing on Amazon, creating digital products, and marketing your products. Nomadic gives you innovative methods to earn a big amount of money from Google ads, Amazon, Click Bank, and other affiliate channels.
Module 8: Partnering with PR Agencies and Brands
Module 8 is the final lesson of this course, which covers important things on how you can work successfully with brands. The instructor teaches you how to tour companies and make interactions with the PR agencies.
Matt gives you a unique method to create your own media kit and e-books that reflect the quality of your brand and go in line with the audience's demands. This way, you can retain your blog customers.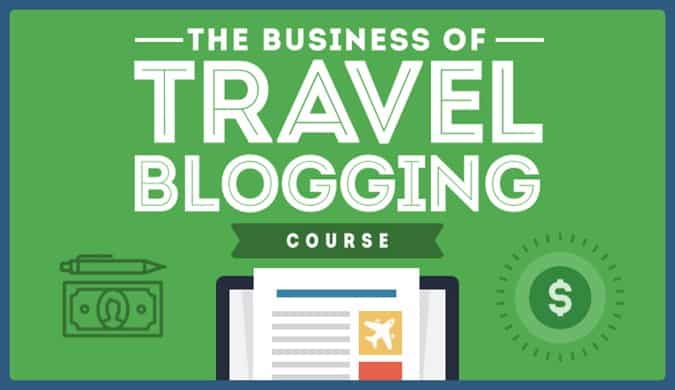 How to Become a Travel Writer? Review
Another course including the Superstar Blogging Course by Nomadic Matt is about becoming a successful travel writer. In this course, the instructor gives you all the essential information on how to write adequate blog posts, travel stories, articles, social media posts, etc.
"Become a Travel Writer" is designed specifically for beginners and intermediate freelance writers who write in the travel niche. Also, if you want to know how to get writing projects, this course is for you.
Besides, according to Nomadic Matt, people with their own blogs or other outlets and those seeking to learn travel writing skills can also benefit from this course.
Moreover, advanced or professional travel writers can also get the most out of this course. If you want to get paid through writing gigs, stick to this course. Otherwise, you make a lot of money via travel blogging (refer to the course reviewed above).

Become a Travel Writer – Course Structure
The course has six-week long sessions. There are 2 modules in this course. Each module covers a unique or different part of becoming a travel writer. Continue reading!
Week 1 to Week 3 (Module 1)
Module 1 teaches you the basics of research skills and writing. It emphasizes travel writing mechanics.
Week 1 to week 3 is about coming up with awesome story ideas and crafting a great story. Here Matt teaches you how you can think of a unique travel story and bring it to life.
Even if you are a professional writer, it is not easy to write catchy or successful travel stories and blog posts. This requires careful planning, interaction, and traveling (this is mandatory according to Matt).
However, Matt also teaches you how to write a fictional travel story. We think this is a bit bizarre but if it is based on facts, this would get the job done.
Week 4 to Week 6 (Module 2)
Once you learn how to research information, come up with ideas, craft stories, etc. you jump into module 2 which starts from the 4th week.
In this module, the instructor continues to teach you about writing. However, here you will also learn to focus on an online audience.
We think this is imperative since most of the writing work you get as a travel writer is published on blogs or news websites or any other site.
So, you need a writing style that attracts your online audience or the target audience of your client for whom you are writing as a freelance writer. We think that writing for blog posts is certainly different from conventional print travel writing.
Next, in week 5, the instructor teaches you how to do research, which we think is the most important skill for travel writers. If you master this skill, you will stand out in the freelance writer community and become the most favourite writer for people looking to hire a travel writer for their blogs or websites.
Moreover, in the final week, you will write on practical topics to polish your writing skills. You will put your ideas into words or actions by finding platforms or clients for publishing your work. This is the most interesting feature of this course.

Bonuses and Extras
The Superstar Blogging course, especially "How to Become a Travel Writer" comes with many bonuses and extras, which makes your investment fair. There are several bonuses such as:
Places to pitch the work
This is a great bonus that you can benefit from. The instructor of the course gives you a list of platforms of publications that pay good money to travel writers. So, you can start here.
Feedback on work
If you want to know how you wrote and if your writing needs improvement, this bonus or extra feature of the course is beneficial. The instructors provide comments and edits on your work. Wow!
Printable Cheat-Sheets
This is another bonus from the course that includes everything including grammar checking and revisions.
Monthly Webinars
Through webinars, Matt and the co-instructor David gives you practical information on new topics or subjects. Webinars are useful in learning something new or candid.
Private Facebook Group
Another bonus or extra from this course is that you can access the private Facebook group, which is an amazing way to connect with instructors and writers or course mates.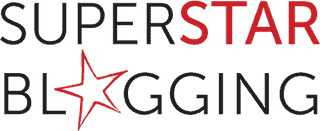 Is it worth buying?
The Superstar Blogging Course has two parts 1). Business Blogging and 2). Travel Writing. Well, both of these courses are awesome and provide excellent value to your money. So, yes, it is worth your investment.
So much so, the first course teaches you everything from buying hosting/domain to advanced Google Analytics.
You learn how to choose a niche, narrow it down, start writing content, do SEO for the blog posts, guest posting, backlinks, affiliate marketing, ads, e-books, email marketing, etc. It is an all-inclusive package.
How to become a travel writer" allows you to enhance your writing skills, which means if you are a travel writer, you can earn money on different platforms writing for others.
In contrast, if you write for your own blog, taking this course will make you write catchy and appealing blog posts, stories, social media posts, etc. This, in combination with advanced SEO like Google E.A.T, can double or triple the amount of money you earn via your blog. Good Luck!
Our blog post- Is now a good time to start a travel blog? may be of interest to you.