How to keep the travel spirit alive while at home
Everyone feels sad when they have an incredible trip in some parts of the world. Sometimes, it is difficult to get back to your daily routine because the recent trip has left a huge impression on your brain that you can't think of anything else. All you want is to plan another similar trip and go there with your family or friends as soon as possible.
However, this is not possible. You can't travel all the time because no matter how amazing and memorable your last trip was, you had to come back to your daily routine – i.e. perform your daily household errands, go to the office, meet family and friends, and do other routine staff. So, how to keep your travel spirit alive while at home? Let us tell you that!
Please note links in this post maybe affiliate links and I may get a commission if you purchase using them. Commissions help pay for running and maintenance of the site. Any purchases using my links are greatly appreciated.    
Talk about Your Favourite Vacation or Trip
Currently, we are living in hard times – i.e. the Covid-19 pandemic has stunned the world with millions of cases and thousands of deaths. In these tough times, you can't even think of travelling in the city or town where you live, planning a vacation is far beyond your thinking these days.
At the same time, visiting different places, most often, is your inspiration and hobby. You can't deny it. We suggest you should talk about your favorite vacations at home with your wife, husband, parents, kids, cousins, relatives, etc.
For instance, you should start the conversation by saying something like "Remember that beautiful rainbow appeared in the sky after two weeks of rain in Zurich." Likewise "I saw a straight-line rainbow when I was on my business trip to San Diego."
Your wife, girlfriend, husband, boyfriends, kids, and friends – everyone will love to listen to your vacation story and what you have explored so far. Conversation with your family members about your travel experiences will keep your travel spirit alive.
Organise your Travel Photos (Offline and Online)
Modern-day trips and vacations are incomplete without taking photos. Today, we rarely print our photos and set them in photo frames. We are living in the internet era where social media has a great influence on our lives.
For example, you take a selfie near London Bridge and you upload it on multiple social media platforms like Facebook, Instagram, Twitter, etc. As a result, you get like, comments, and shares. We believe this is a great way to engage yourself. However, organising your photo album is a nostalgic activity to keep your travel adventures alive.
Therefore, it is important to make a photo album and organise your travel photos in it. You can either create a physical or digital photo album. If you have old photos in physical form, then we suggest buying a photo album and a few photo frames. Put your favourite photos in the frames and the rest in the album. Watch these photos at least once a week with your family members to keep your travel spirit alive.
On the other hand, if you have got photos on your phone, you can create a digital photo album where you can organise them according to your personal preferences. Likewise, you can create a page on Facebook or Instagram and then post your photos there.
You can use any online video editing tool to compile a slideshow video that showcases your travel photos with beautiful background music or song. Then, you can upload that video on YouTube and let people know about your travel experiences to keep your travel spirit alive.
Explore the World's Map
You can have a physical map or use the Google Maps app. Sit down with your partner or kids and mark the area on the world's map where you have travelled previously. For example, you can use different colour pens to mark places that you have travelled already and those that you would like to visit in the future.
Google maps make it easy for people to find any place through the search option. You can likewise search for specifics like hotels, restaurants, shopping centres, beaches, gyms, pools, etc. that you would like to visit in a particular city soon.
The best thing about Google Maps is that you can watch multimedia (photos, videos, animations) about the place. This helps you choose your next favourite travel destination. Exploring maps is a good fun activity at home and we believe it will keep your vacation spirit alive.
Plan Your Next Vacation or Trip
While you are at home, you can plan your next trip or vacation. Choose the best places you would like to go to. This may be the easiest step of all on the surface but you have to answer a few questions like:
 Does the budget limit where I can go?
 Does the destination affect whether I plan it myself or hire a travel agent?
 Should I drive or fly?
Answer these questions will help you plan your next vacation. Also, such an activity keeps you motivated for travelling. Next, you need to determine the budget – i.e. how much you want to spend on hotels, meals, gasoline, souvenirs, etc. Besides, you can look for deals and packages online.
Create a Travel Blog or Vlog
Creating a blog or Vlog is probably the best way to keep your travel spirit alive. Not only will it help you keep motivated and encouraged, but you will also help others planning their vacations or trips.
You can talk about your travel experiences. For instance, a blog post on "How to explore London City?" where you will share information based on research and your personal experience.
Your tips & tricks along with infographics, your photos, videos, and other types of content will keep your website visitors engaged. This could also be a great source of earning. Imagine, running Google ads and promoting travel gear as an affiliate can earn you thousands of dollars every month in passive income.
You can use this money to visit even more places around the world. The same goes for travel Vloggers on YouTube. So, a blog or Vlog is a powerful and effective way to keep your travel enthusiasm up and running as well as earn extra money.
If you are new to blogging or travel blogging Nomadic Matt's superstar blog course is a must to get you started. We have a detail review of the course on this website.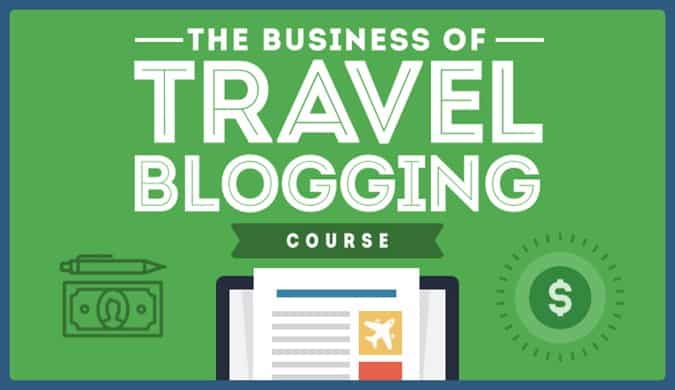 Conclusion
Wrapping up, there are hundreds of tips and tricks on the internet that try to help people keep their travel spirit alive. However, most of them are impractical tips that are not possible for everyone.
In today's article, we have given you the best tips and tricks on how to keep the travel spirit alive while at home. Yes, we know that the entire world is going through difficult times but if we don't lose heart and continue to make efforts, we can make the world a better place for travel again.
In the meantime, to keep you travel spirit alive, it is important to talk about your previous vacations, organise your photos or albums, play with the map, plan your next vacation with your family members or friends, as well as create a blog or Vlog where you can share your travel experiences with people.
Creating a blog of Vlog is also an incredible way of earning. Remember, extra money makes your trip even more memorable. Good Luck!
If love this post and want to contribute to the upkeep of site by making a voluntary donation, please do so. Your continued support is appreciated.